Tel: +86 371-67991755
Fax: +86 371-67993277
Sales direct: +86 15838331071
E-mail:sales@battemachinery.com
http://www.extrusionpump.com
24h services
Three points need pay attention to prevent melt pump motor burned
Prevent melt pump motor burn out, You should pay attention to three points.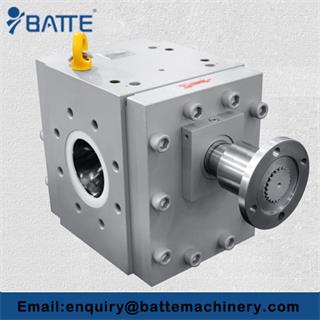 In the use of a melt pump, often presenting stroke positioning motor burned out. How to deal with the onset of this phenomenon? You need do the following three points:
Second: Check secretion possession no means closed and is not useful in the division lead demand metering pump fluid secretion called hair.
Third: In turn means estrangement, head, ensure that the suction valve leakage and discharge holes are aligned with the corresponding screw hydraulic end four holes are aligned.

Relative Articles:
◆Melt pump failure analysis
◆Gear pipeline pump
◆How Does Hydraulic Gear Pump Work
◆Single Screw Extrusion Gear Pumps