Tel: +86 371-67991755
Fax: +86 371-67993277
Sales direct: +86 15838331071
E-mail:sales@battemachinery.com
http://www.extrusionpump.com
24h services
extrusion pump,plastic extrusion melt pump,Extrusion Dies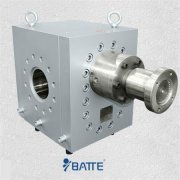 High Pressure Extrusion Melt Pump for PlasticPipe Extrusion Line Specifications Large-diameter hollow winding pipe production line 1. Pipe diameter range :400-3000mm 2. Inverter:ABB 4. Capacity:320-800kg/hr PE Large-diameter extrusion pump pipe produ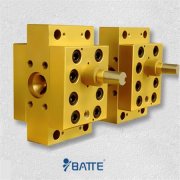 High-temperature melt pump is high temperature and high viscosity polymer melt delivery, pressurization and melt measurement is essential equipment. Compared with other types of pumps, the high-temperature melt pump has the advantages of compact stru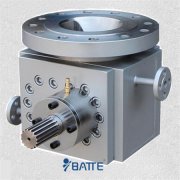 The main function of the plastic extrusion melt pump is to pressurize the high-temperature plastic melt from the extruder, and the flow is steadily fed into the extruder head after the pressure regulation. Its ability to stabilize melt pressure and f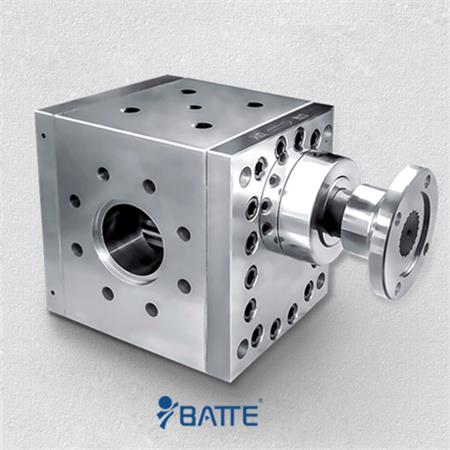 Zhengzhou Batte plastic extrusion pump is mainly used in high temperature and high viscosity of the polymer melt conveying, pressurization, and Measurement. Plastic extrusion pump pressurized hot plastic melt from the extruder. Flow steadily into the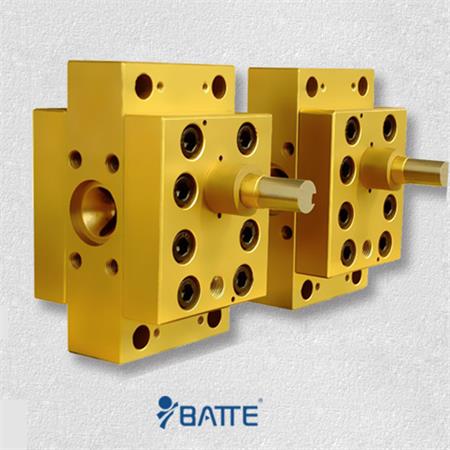 Polymer extrusion melt pump is a type of extrusion pump for polymer, Which delivery high temperature and pressure melt , as compared with conventional polymer extrusion gear pump with respect to the complex structure, this extrusion pump with gear and shaft into one, using self-lubricating system, to achieve its lubricating function and use packing boxes combined mechanical seal sealing manner.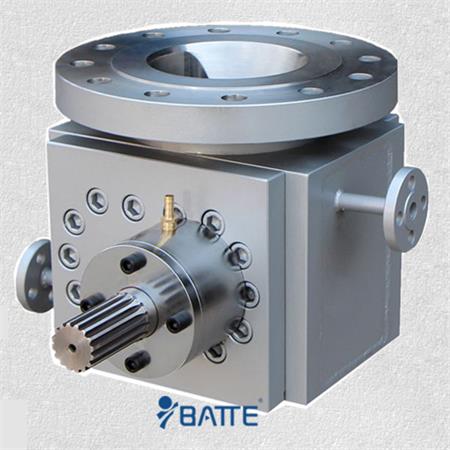 Booster metering pump is used for transportation, pressurization or the metering of the Metering extrusion pump and high viscosity polymer melt pump.Metering extrusion pump for reaction kettle is mainly used for transporting medium or high viscosity melt out of the vacuum reaction kettle.Batte metering pump extruder molten material displacement can be precisely controlled by the speed of the pump.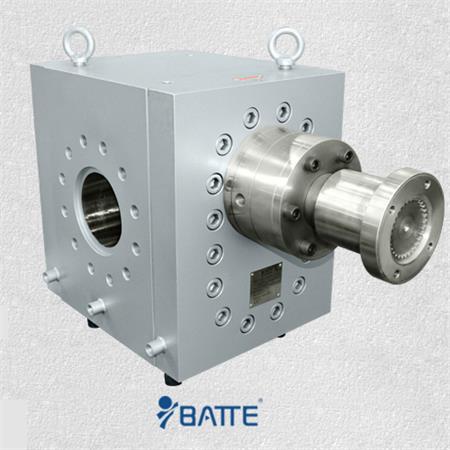 ZB-D series pipeline extrusion melt pump also called pipeline melt pump for extrusion. Batte pipeline extrusion pump is single stage single suction centrifugal pump with vertical structure, the extrusion melt pump import and export in the same straight line and the same caliber and shaft centerline orthogonal for vertical pumps.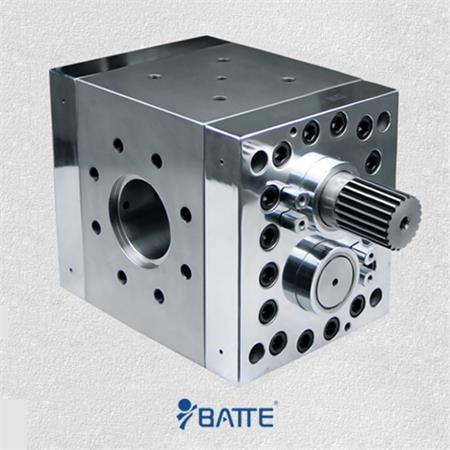 Rubber pump extruder is also named as rubber extrusion pump or extrusion pump for rubber, is the use of friction and shear forces between the rubber and the inner wall of the cylinder, so that the compound softens, while pressurized and extruded through a compound of the constant pressure type extruder.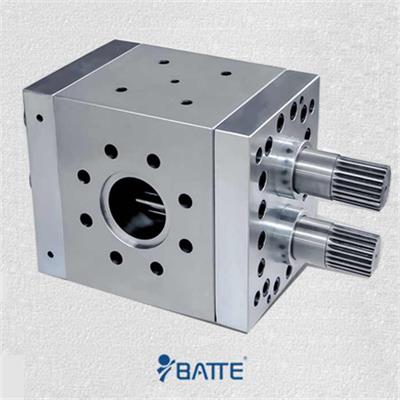 Biaxial driver extrusion melt pump can effectively enhance the power, stable output, it is important to reduce the wear between gears. Double shaft extrusion pump is driven ZB-B series extended version. The extrusion melt pump mainly used for pressurized and stable flow extruder or high viscosity of the polymer delivery.