Tel: +86 371-67991755
Fax: +86 371-67993277
Sales direct: +86 15838331071
E-mail:sales@battemachinery.com
http://www.extrusionpump.com
24h services
The Extruder Used With Gear Pump
The extruder used with gear pump output varies to sosme degree with time, as does the melt quality will be better than the only one extruder.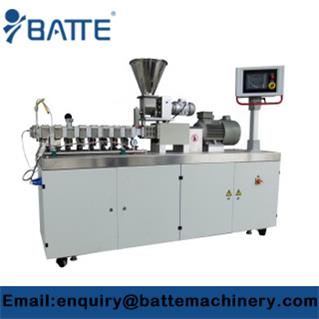 The Extruder Used With Gear Pump Features:
Avoids excessively high compound temperatures.
Considerable output pressures at high pressure.
Avoids vent type extruder flooding.
Versatile and retrofittable to all extruder lines.
The Extruder Used With Gear Pump Application:
Applicable to a wide range of rubber compounds.
Pins enhance mixing to provide high uniformity in dispersion and plasticization of material.
Rubber can be extruded at relatively low temperatures.

Relative Articles:
◆Reactor Discharge Pumps Extrusion
◆Extruder Gear Pump
◆Melt Pump Driven System
◆Hot Melt Pumps For Extrusion Line