Tel: +86 371-67991755
Fax: +86 371-67993277
Sales direct: +86 15838331071
E-mail:sales@battemachinery.com
http://www.extrusionpump.com
24h services
China hydraulic gear pump for extrusion(RX)
China hydraulic gear pump for extrusion adopts special gear structure and special flow design, to ensure the stability of the outlet pressure and flow rate. This new type extrusion pump belongs to Chemical extrusion gear pump
.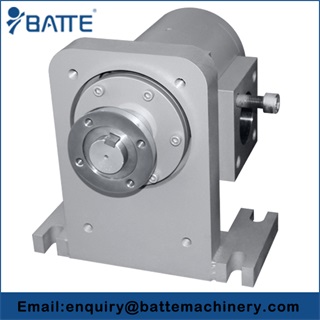 China Hydraulic Gear Pump For Extrusion Specifications:
1.High efficiency and long life
4.Displacement: 20~71cc
Hydraulic Chemical Gear Pump
Parameter:
Material of Pump Body: 316L Stainless Steel
Material for Pump Gear: 440B Martensitic Stainless Steel
Heating Method: Electrical Rod, Conductive Oil or Hot Water
Viscosity Range: 1pa.s to 1000pa.s
Discharge Capacity: 0.5cc to 12000cc
Working Pressure: ≤120bar
Working Temperature: ≤300℃
China Hydraulic Gear Pump For Extrusion Application:
Solvents, Oligomers, Prepolymers, Hot melt adhesives, Acids, Silicones, Oils, Plasticizers, Metering, Epoxy Resins, Lubrication, Hardeners.
Batte extrusion pumps and Boden gear pumps both are high volumetic efficiency and long life achieved by smart design and accurate control of machining tolerances.

Relative Articles:
◆Rubber gear pump application
◆Batte extrusion pump involves much lower shear than normal extruders pump
◆Melt Pump Driven System
◆Discharge Gear Pumps