Tel: +86 371-67991755
Fax: +86 371-67993277
Sales direct: +86 15838331071
E-mail:sales@battemachinery.com
http://www.extrusionpump.com
24h services
Batte extrusion pump involves much lower shear than normal extruders pump
Batte extrusion pump involves much lower shear than normal extruders pump,Batte pumps extruder will have addi-tional shear elements Incorporated. The specialist for melt pumps assisted extrusion and compounding in the plastic industry.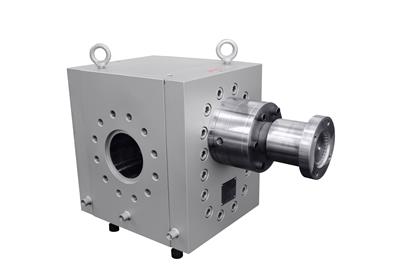 Melt pumps build pressure more effectively than a screw and provide more consistent pressure and volume of output than a screw. Use of a melt pump is necessary in individual cases in plants for processing and pelletizing polyolefins. It ensures the necessary pressure build-up for the melt pumps.The mechanical design of melt pumps means that compared to centrifugal pumps less material options exist.When an extrusion system's output is not completely driven.by the extruder, the functions of the polymer feeder and extruder are not constrained as they are when the extruder determines the rate and quality of out put. Gear pumps optimise the extrusion process of thermoplastics since they ensure a constant flow of material, generate the required operating pressure.
Batte Machinery Zhengzhou Co.,Ltd is extrusion pump manufacturers,supply plastic melt pumps,ploymer extrusion melt pumps and other gear pumps fou you.
pre: