Tel: +86 371-67991755
Fax: +86 371-67993277
Sales direct: +86 15838331071
E-mail:sales@battemachinery.com
http://www.extrusionpump.com
24h services
Peristaltic pump
Peristaltic pump is used mainly to pump liquids through a tube, which is different than most other extrusion pumps in which parts of the pump actually come into direct contact with the liquid. It is one of the most common types of tools used to pump liquids, especially in medical settings.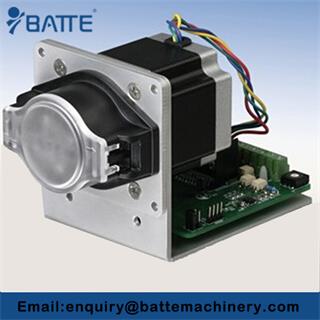 Peristaltic Pump Applications:
Due to the sterility issue, the peristaltic pump finds itself most useful in the medical environment. It can be used in dialysis machines, heart-pumping machines, and IV machines. In addition to this, it can also be used for liquids meant for consumption. The cost of a peristaltic pump can vary widely depending on the application and the power source involved.
A peristaltic pump operates by allowing fluids into a hose. The fluid then flows into the extrusion pump casing through the hose. Once there, a rotor with a number of rollers compresses the tube forcing the liquid on through the pump and directing it to its final destination. This technique is known as peristalsis. Thus, the tool is called a peristaltic pump.

As a professinoal extrusion pump manaufacture, Batte supply the best Plastic extrusion pump, pipeline extrusion pump, Metering extrusion pump for you to choose.

Relative Articles:
◆Circular melt pump for plastic extruder
◆How Does Hydraulic Gear Pump Work
◆The Best Quality Hot Melt Extrusion Pump
◆Volumetric Pumps Extrusion