Tel: +86 371-67991755
Fax: +86 371-67993277
Sales direct: +86 15838331071
E-mail:sales@battemachinery.com
http://www.extrusionpump.com
24h services
Gear Pump For Extrusion
Extrusion pump for dosing
and applying benefits of gear pump assisted extrusion, especially in single screw applications.
Gear pump for extrusio
n are available for conveying plastic,rubber and fiber.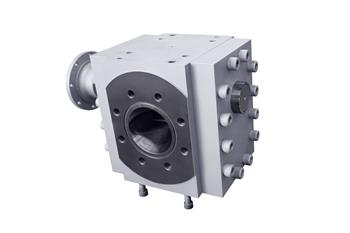 Gear Pump For Extrusion Models:
  1. Standard gear pump(ZB-B)
  2. Strenqthened gear pump(ZB-C)
  4. Rubber Extruder gear pump(ZB-R)
  6. High Temperature & high pressure gear pump(ZB-H)
The
extrusion pump
has been used in rubber processing for over 100 years. The
extruder screw pump
and extrusion systems have been designed and rigorously tested to perform perfect suctioning of highly viscous products.
Relative Articles:
◆Batte extrusion pump involves much lower shear than normal extruders pump
◆Single Screw Extrusion Gear Pumps
◆The Details Of Polymer Extrusion Pump
◆Polymer extrusion melt pump