Tel: +86 371-67991755
Fax: +86 371-67993277
Sales direct: +86 15838331071
E-mail:sales@battemachinery.com
http://www.extrusionpump.com
24h services
Discharge Gear Pumps
Discharge gear pumps offered with either a round inlet port, by means of which the suction flange of the melt pumps for extrusion is directly connected to the outlet flange of the reactor or as a low version, where the extrusion pump is connected between the pump and reactor flanges pump, in order to achieve an even larger and shorter inlet port.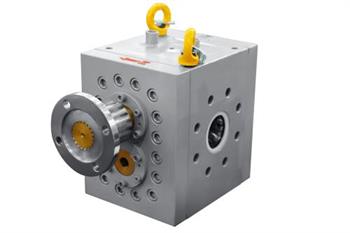 Discharge gear pumps can be applied in the scope of filed below:
  Technical polymers, e. g. PET, PBT, PA, PC, PB
  Styrene polymers, e. g. GP-PS HI-PS, ABS, SAN, SB
  Acrylic polymers, e. g. PMMA
  Polyolefins , e. g. PP, PE
  Elastomers, e. g. PUR, TPE, TPU
  High temperature thermoplastics, e. g. PEEK, PAI, PAEK, PSU, PI, LCP
Expandable polymers e. g. EPS, EPP
  Special polymers, e. g. EVA, EVOH
  Polymers with fillers and recycling materials
  Batte Melt Pump Zhengzhou Co., Ltd is one of the biggest manufacturer for
extrusion
gear pump, extrusion melt pump or metering pump products in China. Being a professional supplier for melt pump products, we have been accumulating adequate experience on the application technique.
Relative Articles:
◆Batte extrusion pump involves much lower shear than normal extruders pump
◆Single Screw Extrusion Gear Pumps
◆The Details Of Polymer Extrusion Pump
◆Melt pump plays an indispensable role In the extruder