Tel: +86 371-67991755
Fax: +86 371-67993277
Sales direct: +86 15838331071
E-mail:sales@battemachinery.com
http://www.extrusionpump.com
24h services
When you buy extrusion pump,do you konw what is most importa
When you buy extrusion pump,do you konw what is most important?
Batte
extrusion pump
is mainly used in conjunction with extrusion pumpders or kneaders. It reduces the natural pulsation and irregular conveyance, particularly in single-screw extrusion pumpders, added to which, the build up of pressure in the gear pump is more efficient in comparison to the extrusion pumpder. Because of this, less energy or heat is transferred into the polymer and the product is conveyed in a gentler manner.
extrusion pump Housing
Heat resistant carbon steel, e.g. 1.6582 · rust-free stainless steel 1.4313 · with optional coating
Gears
Tool steel · nitrated steel · special steel · with optional surface coating · helical gearing · herringbone gearing (for extremely low-pulsation conveyance)
Friction Bearings
Tool steel · NiAg (nickel-silver) · Al-bronze · special materials · with optional surface coating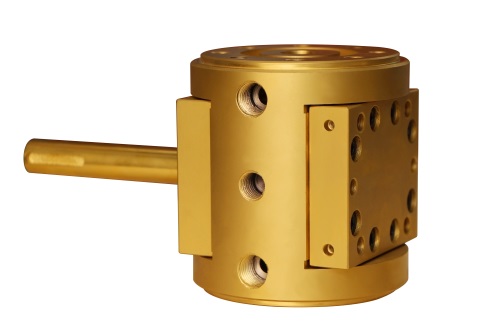 Heating Systems
Electrically, by means of heating cartridges · optional cover heating.
Operating Parameters
Viscosity
up to 40000 Pas
Temperature
up to 400°C (752°F)
Inlet pressure
Up to max. 120 bar (1740 psig)
Viscosity
200 Pas up to 30.000 Pas
Pressure
pump inlet max. 100 bar
pump outlet max. 350 bar
differential pressure max. 250 bar
Volume
4,7 cm3/rev up to 3,200 cm³/rev
up to 12,800 kg/h
Heating
electrically with heating cartridges (IP54) or fluid