Tel: +86 371-67991755
Fax: +86 371-67993277
Sales direct: +86 15838331071
E-mail:sales@battemachinery.com
http://www.extrusionpump.com
24h services
Film special for extrusion melt pump
A gear pump is installed on the extrusion line, and the speed of the extruder is regulated by PLC through accurate pressure measurement before the extrusion melt pump, so as to maintain stable and orderly pressure and improve the material flow.
To optimize the feeding process. Widely used in PC, PMMA, PET, ABS, PVB, PS, PP, PE and other high and low viscosity materials metering and pressurization. The shell is made of high quality alloy steel. The gear extrusion melt pump is made of hardened chrome steel or other high quality metal materials. It has the advantages of high efficiency and leakage prevention.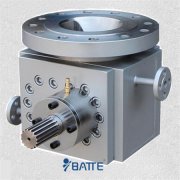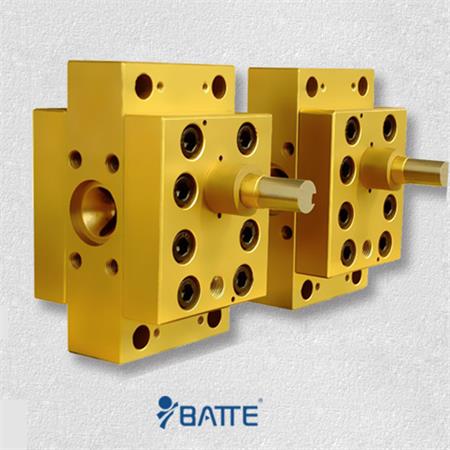 The user can adopt electric heating mode according to the actual needs, and the seal can choose the spiral labyrinth seal (dynamic seal), the vacuum spiral seal and the special combination seal configuration. The extrusion melt pump has straight teeth, skew teeth, and the patent design of high precision, low pulse, low temperature rise, low shear of human shaped teeth. For different transport media, in the selection of the material of the pump, Jun Hua company can provide titanium alloy, chromium nickel alloy composite material and so on.